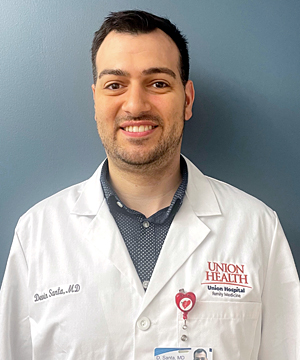 Residency Class of 2026
Medical School: St. George's University School of Medicine
Hometown: Portland, Oregon
Clinical Interests: Rural Medicine, Procedures, OBGYN, Emergency Medicine, Psychiatry
Personal Interests: Family, church, traveling and strength training. When I have time, I enjoy playing soccer or volleyball, and watching tennis.
Why I Chose Union Hospital Family Medicine Residency:
Union hospital had everything I was looking for in a residency program: unopposed with multiple specialized tracks and a wide breadth of learning and scope of practice, in a small/medium sized city, having a long established reputation/history of training family physicians, and retention of graduates as faculty. In the interview I was impressed by the excellent resident feedback on the program quality and the faculty appeared to be genuinely invested in and hoping for resident success.