The Union Hospital Family Medicine Residency is located on Union Hospital's campus in Terre Haute, Indiana. Each year the program welcomes residents from all over the world to this community.
Union Hospital is the largest health center between Indianapolis and St. Louis, providing services to numerous patients from a variety of surrounding communities.
Union Hospital exists to serve our patients with compassionate healthcare of the highest quality.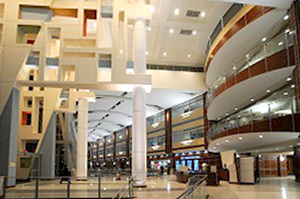 Union Hospital, Union Hospital Clinton, and Union Hospital Family Medicine Residency program's network of primary care providers join together to provide comprehensive care to residents of west central Indiana and eastern Illinois.
As a not-for-profit health care system, we are committed to providing advanced, quality health care to our communities. Since our beginnings in 1892, we have continued to improve and expand our services, facilities and the skills of our employees to provide care to all residents of the Wabash Valley, regardless of their ability to pay.
View Campus Map and get Driving Directions
Click here to visit Union Hospital's website.


About Terre Haute
Terre Haute is a vibrant community in west central Indiana. Rich in history, the city's downtown is located at the original "Crossroads of America". The community has a lot to offer, including a low cost of living, an excellent school system, beautiful parks, thriving businesses, and quality healthcare.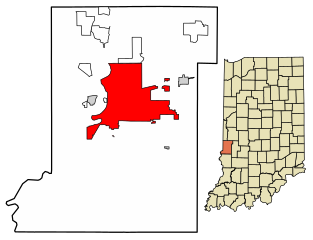 Community Quick Facts
Terre Haute has a population of approximately 60,000.
Terre Haute is conveniently located near larger cities like Indianapolis (1 hour East), Chicago (3 hours North), St. Louis (3 hours West), and Cincinnati (3 hours East).
The Vigo County School Corporation, offering nearly 30 local schools, provides an excellent K-12 education.
Five institutions of Higher Education: Indiana State University, Rose-Hulman Institute of Technology, Ivy Tech Community College-Wabash Valley, Saint Mary-of-the-Woods College, and Harrison College.
Terre Haute plays host to a variety of entertainment and sporting events, such as the NCAA Division I National Cross Country Championship, the annual Blues at the Crossroads festival, the Indiana State Special Olympics, the Girls High School Basketball State Championship, various Missouri Valley Conference championships, Prospect League baseball games, Grand National Quarter Midget Racing, and popular musical acts.
Terre Haute was named 2010's Indiana Community of the Year by the Indiana Chamber of Commerce
The community offers numerous churches of a variety of denominations.
The Terre Haute Arts Corridor offers a variety of galleries, artistry, and outdoor sculptures and the renowned Sheldon Swope Art Museum is conveniently located downtown.
The Terre Haute Children's Museum is a newly constructed 35,000 square-foot museum with a focus on teaching kids about Science and Technology.
The annual Covered Bridge Festival takes place in neighboring Parke County, boasting 31 historic covered bridges with shopping, and local crafters and artisans.
Top community employers are Union Hospital, the Vigo County School Corporation, and Indiana State University.
The Terre Haute Parks Department owns over 1000 acres of dedicated land, including, community parks, neighborhood parks, block parks, two golf courses, greenways, boulevards, and 7.25 miles of non-motorized trails.