Application Process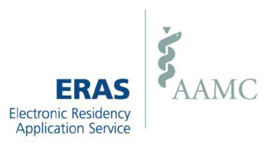 About the ERAS® System: The Electronic Residency Application Service® (ERAS®) streamlines the residency application process for applicants, their Designated Dean's Offices, Letter of Recommendation (LoR) authors and program directors. By providing applicants the ability to build and deliver their application and supporting materials individually or as a package to programs, the ERAS system provides a centralized and flexible solution to the residency application and documents distribution process.
Thank you for your interest in our residency program. The Union Hospital Family Medicine Residency accepts applications through ERAS (Electronic Residency Application Service). The application deadline for the class of 2027 is December 31, 2023.
The following support documents are needed for your application to be reviewed by the Selection Committee.
Medical School Transcript
Dean's letter
Three letters of recommendation-preferably from family physicians
Personal Statement
USMLE or Comlex Scores
Please note: *Our program no longer sponsors visas, including but not limited to, H1-B visas or J-1 visas.*
Interview Process
In determining candidates for interviews, preference is given to those who meet the following criteria:
High level of proficiency in reading, writing and printing English text, understanding spoken English on conversational and medical topics, and speaking English understandably on conversational and medical topics
Graduated from medical school within the last three years
Score of 208 or higher on USMLE Step 1 and higher than 222 on USMLE Step 2
Score of 450 or higher on COMLEX Step 1 and higher than 480 on COMLEX Step 2
Three or fewer failures on USMLE or COMLEX Step 1 and Step 2
*It is the policy of our program not to accept candidates entering into the couple's match.
Interviews will be conducted Monday - Friday, from October 2, 2023 to January 12, 2024.
Faculty, staff, and residents use the interview process as a time to share about the residency and get to know the candidate. Due to the number of applications the residency receives, the process is very structured, designed to offer candidates a complete perspective of the program in a short amount of time. This year, we plan to interview 2 candidates on Monday's and Friday's and 4 candidates on Tuesday's and Thursday's, using a hybrid model. Some interviews will be conducted in-person and some virtually. We are not offering formal second looks but can accommodate in-person visits by request.
IMG Candidates
Our requirements for IMG candidates are the same as those for US medical school applicants. We prefer that you have at least 6 months of clinical experience in the United States, Canada, or the U.K. ECFMG certification is also required as well as being able to obtain a residency training permit from the Indiana Health Professions Bureau. The application deadline is December 31, 2023. Our program no longer sponsors H1-B visas or J-1 visas.
Preference is given to individuals who have completed their medical education within the last two years. Applicants MUST have scored a minimum of 208 on USMLE I or 450 on COMLEX I. Applicants MUST have scored a minimum of 222 on USMLE II or 480 on COMLEX II. Applicants who have failed any section of the USMLE more than once will not be considered.
The final selection criterion is a strong commitment to Family Medicine as a career choice. This commitment must be clearly evidenced by the applicant's personal statement on the ERAS application, by letters of recommendation written on behalf of the applicant, and by clinical experiences obtained by the applicant prior to applying to the residency. We prefer at least one letter of reference from a Family Medicine experience.
Additional Information
ECFMG
You can learn more about the Educational Commission for Foreign Medical Graduates by visiting the following web site.


Residency Training Permit
The State of Indiana requires a Residency training permit be issued for individuals in post-graduate training programs. Residency programs in the State of Indiana abide by the Medical Licensing Board of Indiana Practice Act IC 25-22.5.


International Medical Schools
On May 22, 2008 the Indiana Medical Licensing Board recognized the California Medical School Standards as equivalent to LCME standards as required for approved foreign medical schools in Indiana. Because the California standards meet LCME equivalency the Board then adopted the California Medical Board's Recognized and Disapproved lists for use when processing applications. Below you will find a link to both the California Recognized list and Disapproved List.

Please click here for California's Recognized list
Contact
You will find a lot of useful information on this web site, however, please do not hesitate to contact us if we can provide more information or if you have additional questions.
Kristin Busenbark
Residency Coordinator
This email address is being protected from spambots. You need JavaScript enabled to view it.
Professional Office Building, 2nd Floor
1530 N 7th Street Terre Haute, IN 47807