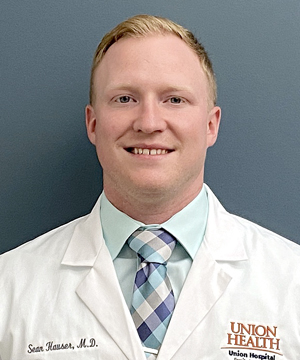 Residency Class of 2024
Hometown: Brazil, Indiana
Clinical Interests: Outpatient family medicine, sports medicine, and procedures.
Personal Interests: I enjoy watching sports and reading fiction novels. I also enjoy spending time with my family and friends.
Why I Chose Union Hospital Family Medicine Residency:
I chose Union Hospital because it is an excellent program filled with welcoming people. I could immediately tell the residents shared a close bond and I knew I would receive an excellent education. The program is also close to my homeown of Brazil, Indiana.