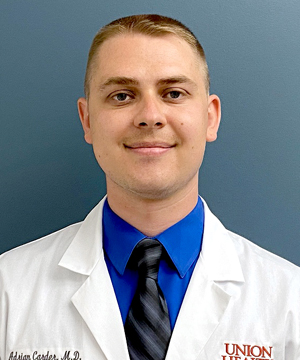 Residency Class of 2024
Hometown: Harrisonville, Missouri
Clinical Interests: Hospital medicine, sports medicine, and procedures.
Personal Interests: Football, basketball, baseball, track and field, swimming, fishing. I'm a big fan of the Kansas City Chiefs, Kansas City Royals, and the Miami Heat.
Why I Chose Union Hospital Family Medicine Residency:
I chose Union Hospital because of the learning environment it provides as well as the people. As an unopposed program, there is a multitude of experiences and opportunities available. The faculty and staff are all very supportive and fully committed to helping us become excellent physicians.