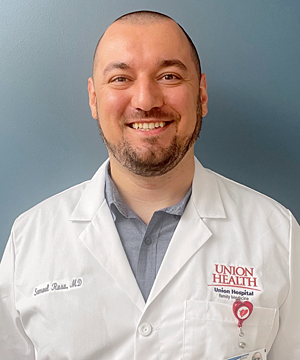 Residency Class of 2026
Medical School: American University of the Caribbean School of Medicine
Hometown: Castro Valley, California
Clinical Interests: Outpatient family medicine, addiction medicine, sports medicine, geriatrics, procedures
Personal Interests: Family, church, musician (drums and guitar mainly), sports (basketball, football, soccer, tennis), PC building and gaming, hiking, movies and shows, cooking breakfast and brewing coffee.
Why I Chose Union Hospital Family Medicine Residency:
I chose Union because of the interview process and finding how friendly everyone I talked with was. It was clear at that time how Union fosters a family-like atmosphere. Being drawn towards the fact that it is an unopposed program and offers various tracts to expand one's knowledge, I knew that Union would equip me with all the tools necessary to grow as a family physician.